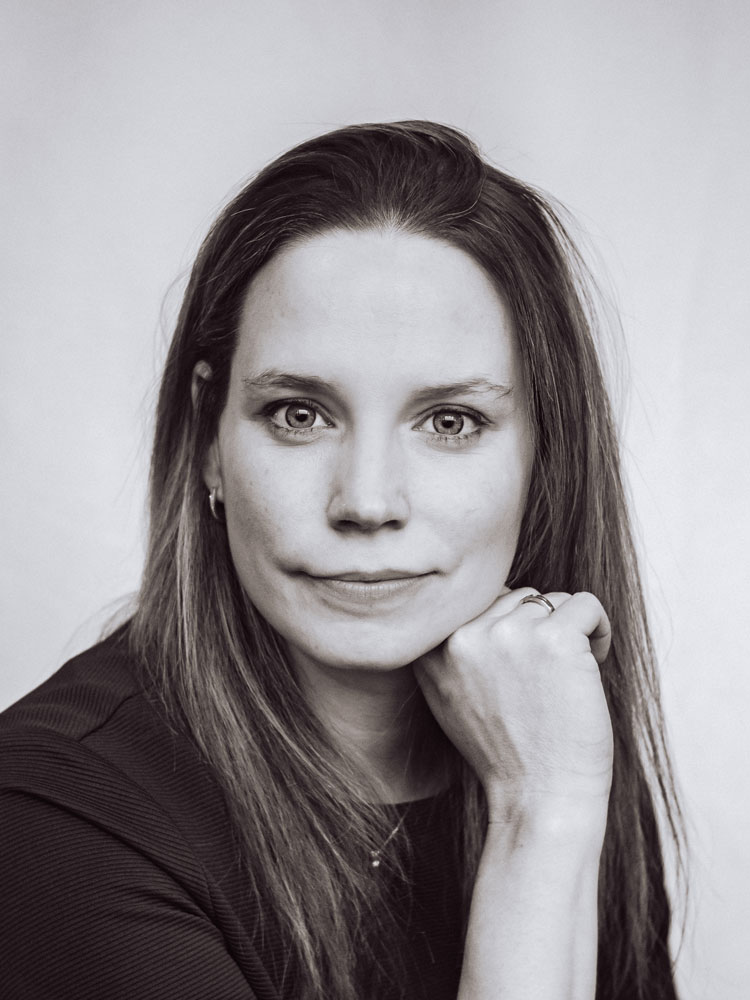 Marie-Christine Blanchard is a licensed optician who holds a baccalaureate in business marketing and an MBA in International Business. She was an integral part of growing the family business of Blanchard Contact Lens to a globally recognized brand, which caught the attention of CooperVision Specialty EyeCare who acquired the business in 2018. With nearly 20 years in the industry, Marie-Christine has been involved in many aspects of the specialty contact lenses, including research & development, commercial and student education, quality assurance, marketing, technology, training, manufacturing, and consultation. Today, Marie-Christine is Category Lead, Irregular Cornea for CooperVision Specialty EyeCare - Americas.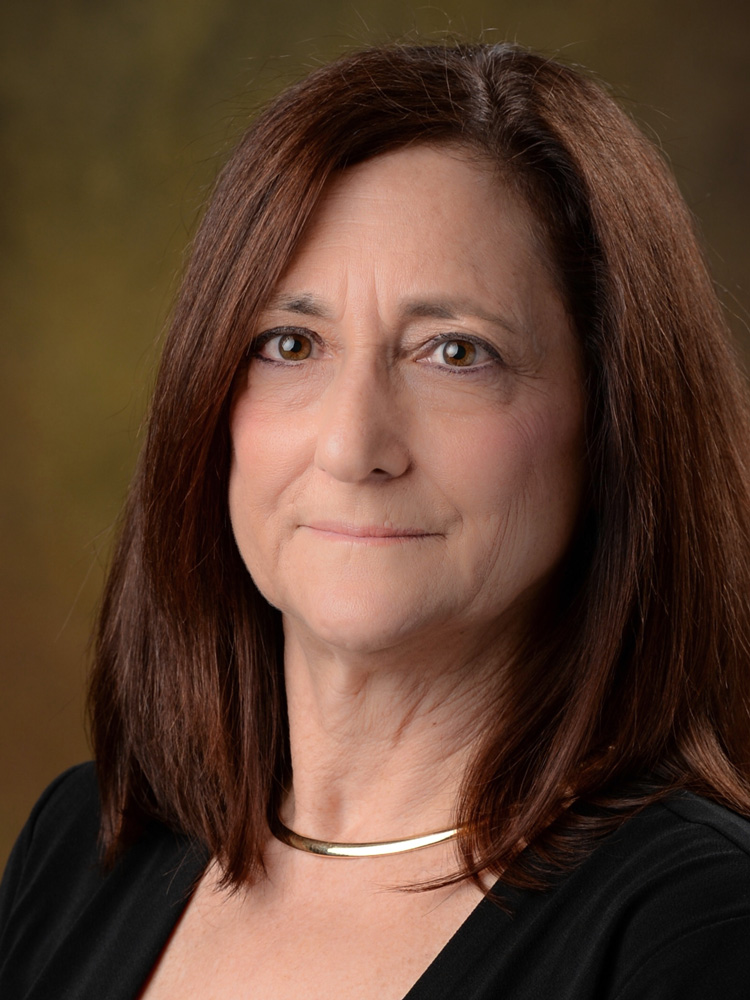 Dr. Sandra Block is Professor Emeritus at Illinois College of Optometry (ICO), President-elect of the World Council of Optometry and Global Clinical Advisor, Special Olympics Lions Clubs International Opening Eyes program. Dr. Block received her O.D. (1981) and Pediatric Residency (1982) at the ICO. She completed her Master of Education at National Louis University and Master of Public Health from University of Illinois. She is a Diplomate in Public Health at the American Academy of Optometry and Distinguished Fellow of the National Academy of Practice. She sits on the Prevent Blindness Board and has joined the VISION 2020 USA Board of Directors. Her interests lie in primary care for children, vulnerable populations, and persons with disabilities, as well as public health issues facing the equity and quality of eye care delivery. She is past co-chair of the National Center for Children's Vision and Eye Health.
Sherrie Frank is program director for The Learning Well, a teaching division of LaClinica Healthcare Services. She is a certified master practitioner of neuro-linguistic programming and coach, with an in-depth and innovative communication approach. Sherrie guides the development of programming for The Learning Well and provides training for facilitators, trainers, and coaches, and has over 10,000 hours facilitating personal and professional growth for thousands of participants. Sherrie also provides in-depth transformative training and leadership coaching to private corporate groups and their leaders. In addition, she travels to Bali each year, leading groups of inspired travelers on a journey of self-nurturing, personal exploration and spiritual renewal.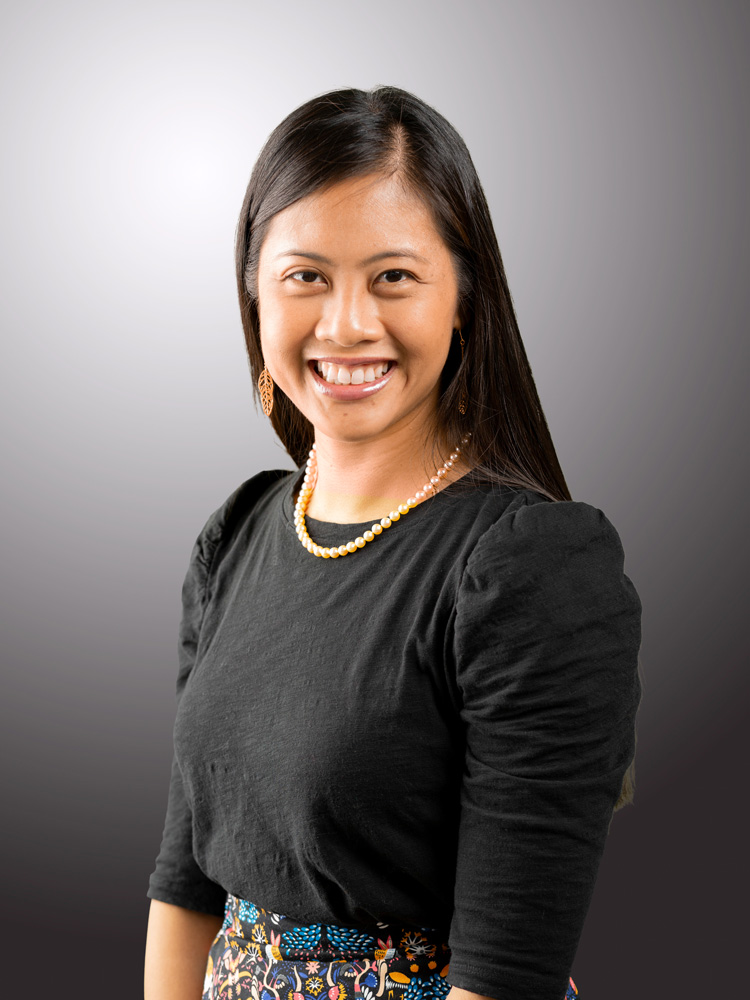 Melanie Frogozo O.D. is a graduate of the University of Houston College of Optometry. She pursued a residency in Cornea and Contact Lenses at the University of Houston College of Optometry. Currently, she is the owner/doctor of the Alamo Eye Care and the Contact Lens Institute of San Antonio.
Dr. Frogozo's expertise is managing complex contact lens cases such as keratoconus, corneal transplant, ocular surface disease, and infantile aphakia. Her additional professional interests include pediatric contact lenses, dry eye syndrome, and custom scleral contact lens design. She is also a clinic faculty member for the University of Incarnate Word Rosenberg School of Optometry and a regular columnist for Contact Lens Spectrum. Dr. Frogozo is a Diplomate of the Cornea, Contact Lens, and Refractive Technologies section of the American Academy of Optometry.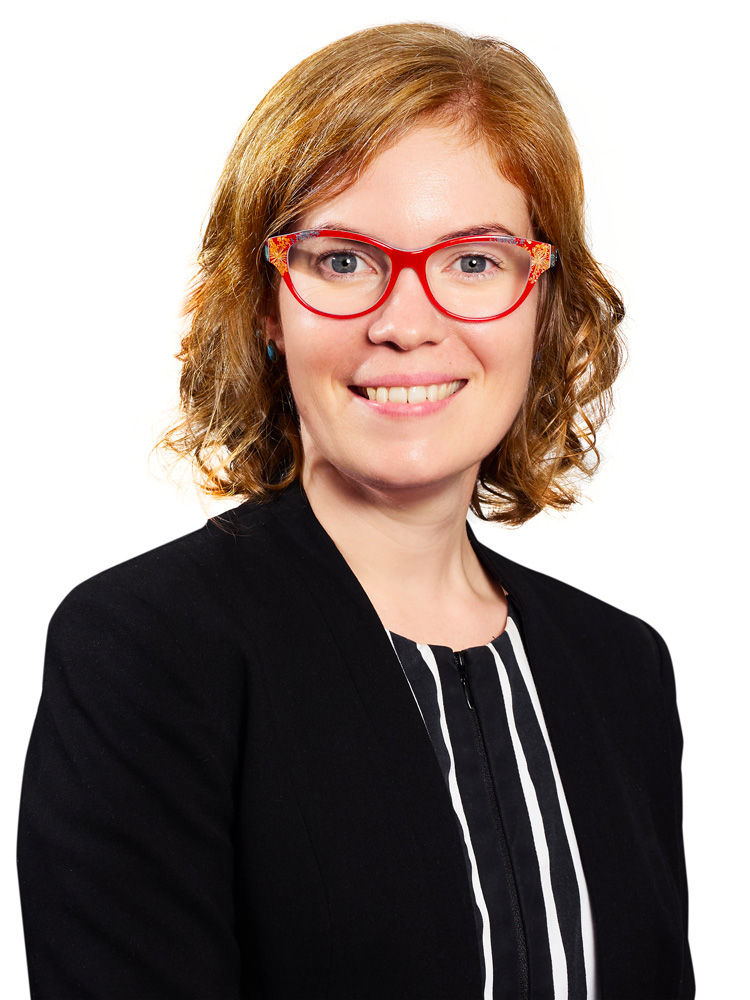 Dr Kate Gifford is an internationally renowned clinician-scientist optometrist and peer educator, and a Visiting Research Fellow at Queensland University of Technology, Australia. She holds a PhD in contact lens optics in myopia, four professional fellowships, over 80 peer reviewed and professional publications, and has presented more than 160 conference lectures. Kate was the second female and youngest ever National President of Optometry Australia from 2014-16 and was named the QUT Young Alumnus of the Year in 2017. Kate is the Chair of the International Myopia Institute Clinical Management Guidelines Committee, and lead author on these reports. In 2016 Kate and her optometrist husband Dr Paul Gifford co-founded Myopia Profile, the world-leading educational platform on childhood myopia management. After running her pediatric, contact lens and myopia specialty practice in the Brisbane CBD for 13 years, Kate moved into full-time peer education through Myopia Profile in 2020.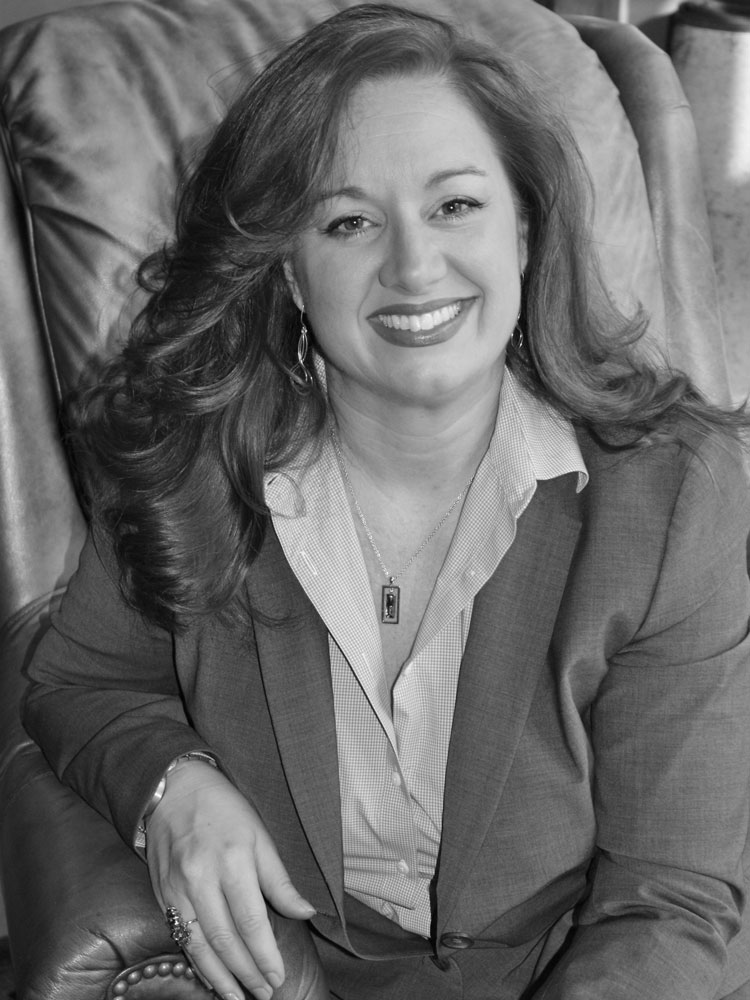 Dorothy L. Hitchmoth OD, FAAO, ABO, ABCMO Diplomate is a nationally-recognized, award-winning professor, lecturer and educator. She is Fellow of the Academy and the Retina Society. She had a 22 year tenure serving our nations veterans at the Department of Veterans Affairs and served as Chief of Optometry, Director of Residency, health systems analyst, and is a recognized telehealth expert.
Her 26 year practice has been recognized as a macular degeneration center of excellence and during COVID, providing important emergency eye-care for a local critical access hospital in rural New Hampshire. She has been a key influencer in public policy and legislation regarding access to eye and health care and is a past State society President and has served in leadership roles in the American Optometric Association over the past 28 years. She was named the AOA Advocate of the Year in 2017 and the AOA Young OD of the Year in 2003. In 2020, she was recognized by Project Cure in for her leadership in editorial publication about the COVID pandemic.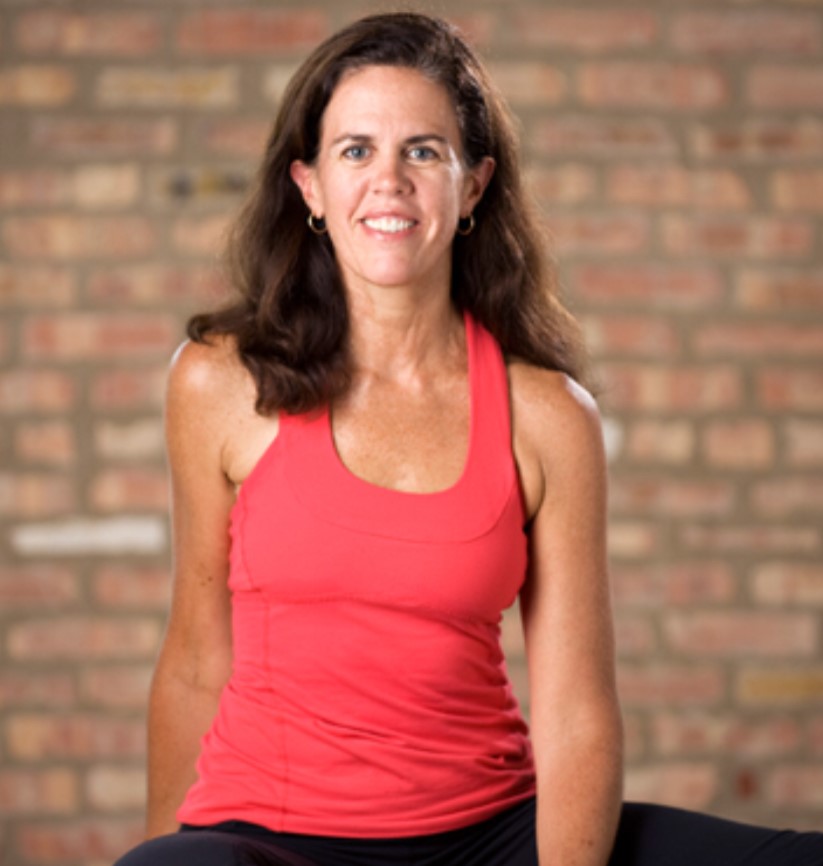 Elizabeth Range Kiely, E-RYT 500 brings decades of experience as a yoga and mindfulness teacher to Tenerife and will serve as GLOW's guide at morning yoga sessions. She co-directs Om on the Range Yoga in her home town of Chicago, and is recognized as a versatile and generous facilitator. Beth creates meaningful experiences across diverse audiences and in many countries including Costa Rica, Mexico, Paris, London and Italy. With a Masters in Management from Northwestern University's Kellogg School of Business, Beth also brings her savvy as a professional fundraiser for non-profits to create a practical, high impact and connected teaching style. At GLOW, Beth invites you to be stakeholder in your physical, mental, emotional, spiritual and relational wellness. Her tools include yoga, breath, meditation and inquiry to help you develop an embodied, personal practice to access peace, presence and potential in every moment.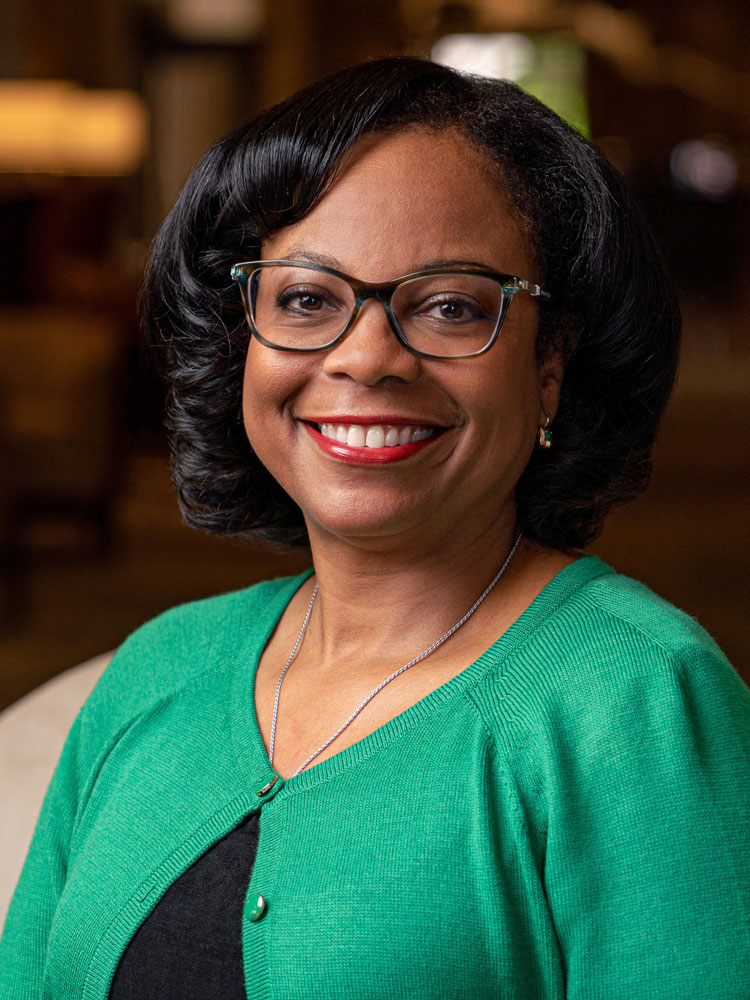 Dr. Millicent Knight is Senior Vice President, Customer Development Group, EssilorLuxottica. Her team is responsible for eye care professional education, professional relations, sales force training, and advocacy. Dr. Knight represents the voice of the doctor as a member of the Senior Management Team, NA. She has a diverse and extensive background in the eye care industry, including hospital-based ophthalmology/optometry with hospital privileges, former owner of two optometric practices, and is a certified health coach. Prior to Essilor, she was Vice President of Professional Affairs, North America at Johnson & Johnson Vision, Inc. Dr. Knight is a Fellow in the American Academy of Optometry, the American Academy of Anti-Aging Regenerative Medicine, The National Academies of Practice, and a Kellogg Leadership Fellow.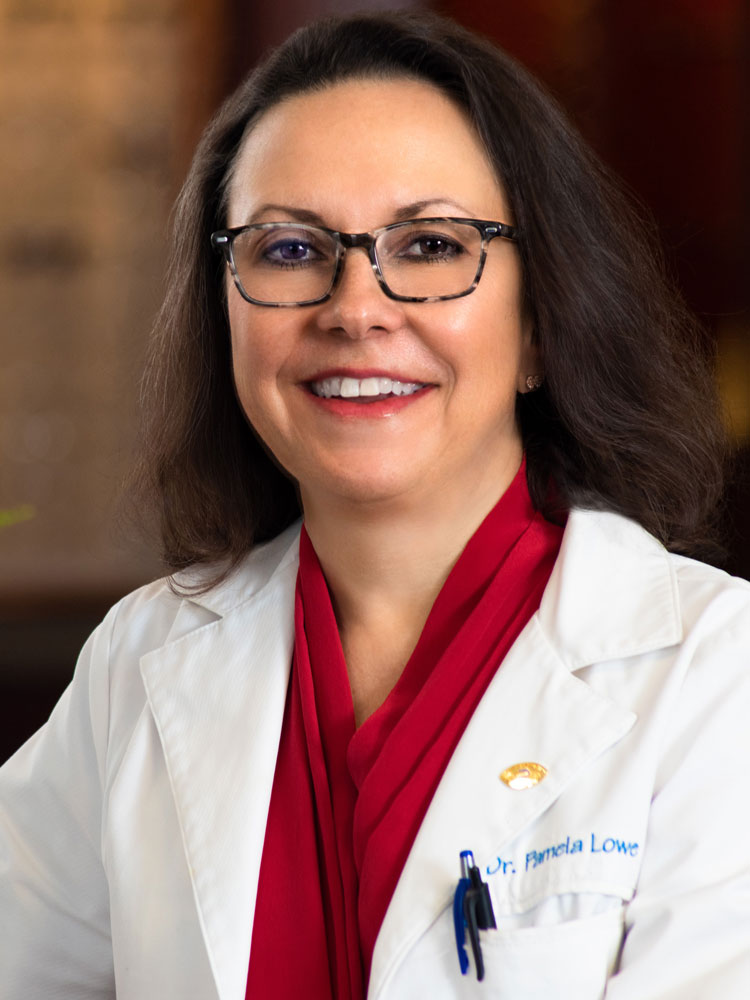 Dr. Lowe is currently Director/President of Professional Eye Care Center, Incorporated, a private practice she founded in 1992 on Chicago's Northwest Side. She received her Bachelor of Science degree from Loyola University of Chicago in 1984 and graduated with honors from the Illinois College of Optometry in 1988. The college named her the Alumnus of the Year in 2002.
Dr. Lowe is active in organized optometry and is a Past President of the Illinois Optometric Association. Dr. Lowe was awarded Illinois Young Optometrist of the Year in 1995 and Optometrist of the Year in 2006. She has been a career long member of the American Optometric Association serving on many committees and most recently is Chair of the Strategic Communications Committee and a Past Chair of the AOA Contact Lens and Cornea Section. Dr. Lowe is a Fellow with the American Academy of Optometry and a Diplomate of the American Board of Optometry. She serves as Vision Source Medical Director in Chicagoland where she is an administrator for over seventy independent private practice locations.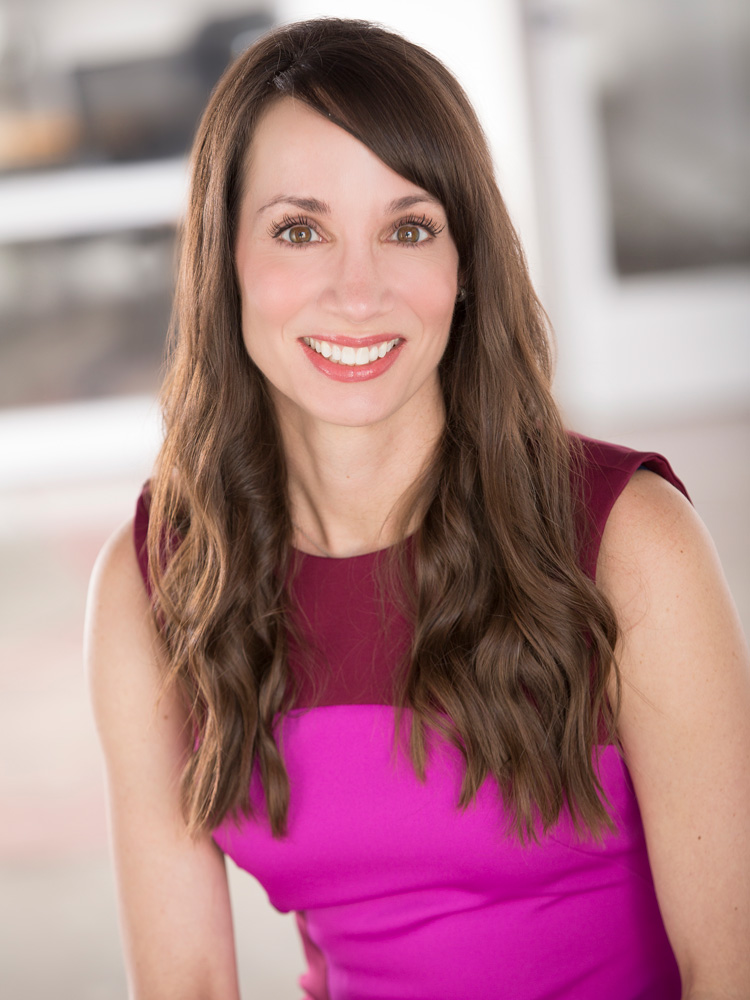 Dr. Selina McGee is Founder and Owner of BeSpoke Vision, a boutique private practice that offers patients a wide range of optometric care via its dry eye center of excellence, specialty contact lens clinic and aesthetics suite. She is a renowned national and international speaker. She is an Adjunct Assistant Professor at the Northeastern State University College of Optometry. She is on faculty at The Oklahoma Medical Research Foundation. She currently serves as Vice President for the Intrepid Eye Society as well as Trustee on the SECO Board. She is a Fellow of the American Academy of Optometry and a Diplomate of the American Board of Optometry, and is Past-President of the Oklahoma Association of Optometric Physicians. She has dozens of publications to her credit that have appeared in Modern Optometry, Optometry Times, Review of Optometry, and Optometric Management. She earned her Bachelor of Science in Biology (where she graduated Summa Cum Laude) and Doctor of Optometry (also Summa Cum Laude) from Northeastern State University College of Optometry.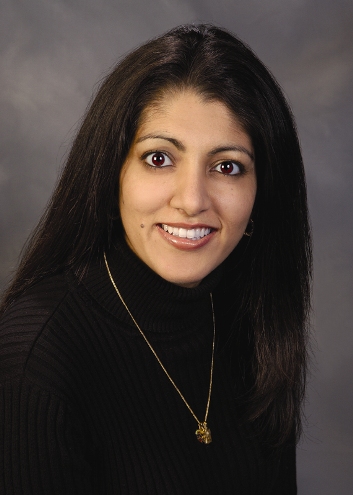 Dr. Shalu Pal, OD, FAAO, FSLS, FBCLA is an SCCO graduate who did her Cornea and Contact Lens Residency at NSU. Dr. Pal is a member of the Global Myopia Symposium committee, co-editor for the Mastering Myopia Newsletter, an advisor for the Global Council of Myopia Management, an advisor for Review of Myopia Management and research member of the study, Myopia in Practice. Dr. Pal is a member of the Innovations Council for the AAO, past Chair of the AOA, Contact Lens and Cornea Section, a board member of the CAO, Cornea and Contact Lens Section and a co-founder of the Canadian Contact Lens Academy. She is a member of the Continuing education committee for the OAO, CE advisor for the AOE and Latin Americas, Global Ambassador for GLOW and co-founder of the STAPLE program. She volunteers her time globally while running a group practice in Toronto specializing in speciality contact lenses, myopia management, concussion rehabilitation, vision therapy, dry eye management and ocular aesthetics. Dr. Pal's work in the area of specialty lenses, myopia management, communication and practice management continues to be published. She also lectures and consults with many industry partners for the betterment of the profession through education.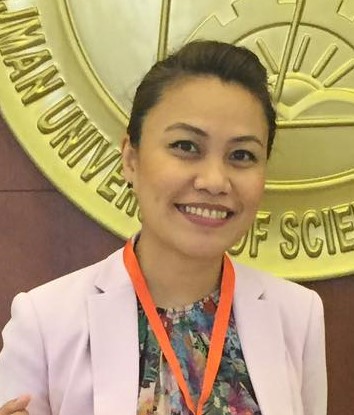 Dr. Joserine Samson-Brogan is the Global Ambassador of British Contact Lens Association (BCLA) in the Middle East and Africa. She inspired women in the region when she became the First Fellow of BCLA in the Middle East. She is also currently an Affiliate for UAE of International Society of Contact Lens Specialists (ISCLS). She has both Bachelor of Science in Nursing and Doctor of Optometry degrees, practicing her field for 26 years. She fits and custom designs specialty contact lenses for patients with irregular corneas and ocular surface concerns. Her passion and fight against Myopia has led her to be an Orthokeratologist, using the skillset as one of the tools to manage shortsightedness in her patients. She is a highly respected speaker, sharing her knowledge in medical conferences across Europe, South East Asia and in the Middle East. She is currently practicing her expertise in Dubai, United Arab Emirates.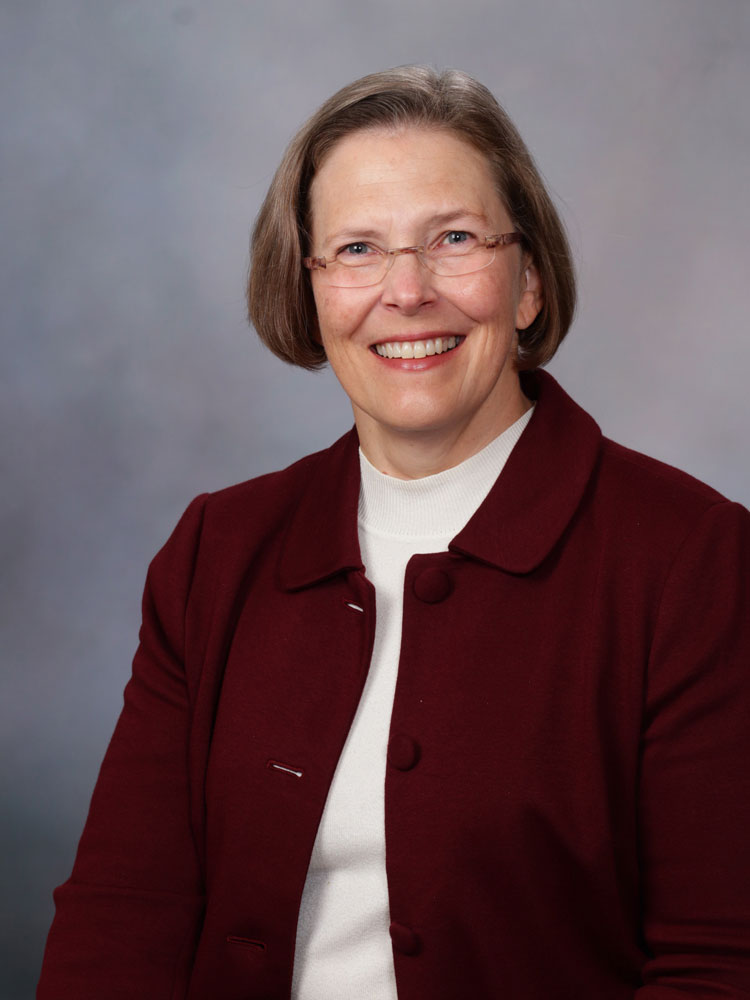 Muriel Moe Schornack, OD, FAAO, FSLS received her OD from the Illinois College of Optometry in 1998, and completed a residency in primary eye care at the Illinois Eye Institute in 1999. Upon completion of her residency, she joined the staff of the Mayo Clinic in Rochester, MN, where she is currently a consultant in the department of ophthalmology and an Associate Professor in the Mayo Clinic College of Medicine. She is a founding member of the Scleral Lens Education Society and the SCOPE (Scleral Lenses in Current Ophthalmic Practice Evaluation) research team, and remains active in scleral lens-related research activities.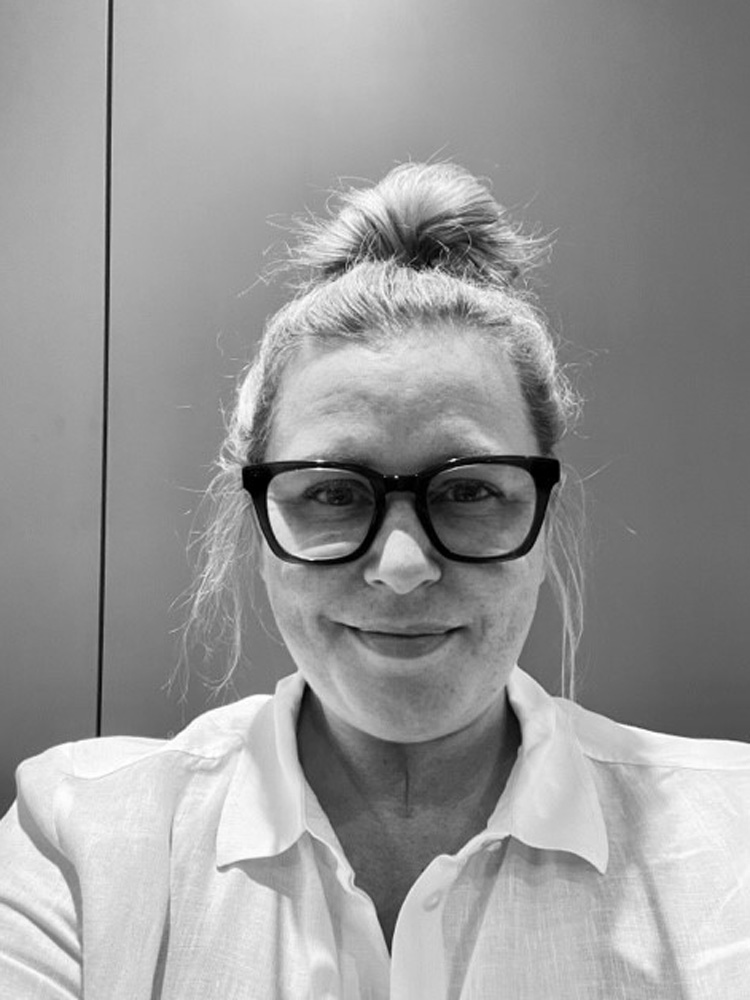 Louisa Syrett is a confident and driven development sector professional, with over 15 years' experience in senior non-profit management positions and is currently engaged as The Fred Hollows Foundation's Global Advocacy Advisor. The Fred Hollows Foundation works to end avoidable blindness working in more than 25 countries. Louisa leads the UK based advocacy relationships which include the NCD Alliance, IAPB, Vision for the Commonwealth coalition and the Vision Catalyst Fund and works with country teams across Africa and Middle East countries. With equity at the heart of Louisa's role, she is responsible for harnessing opportunities to redress protracted issues of inequity and inequality in eye health and has a strategic focus on advancing eye care as critical cross-cutting issues essential to achieving The Global Goals.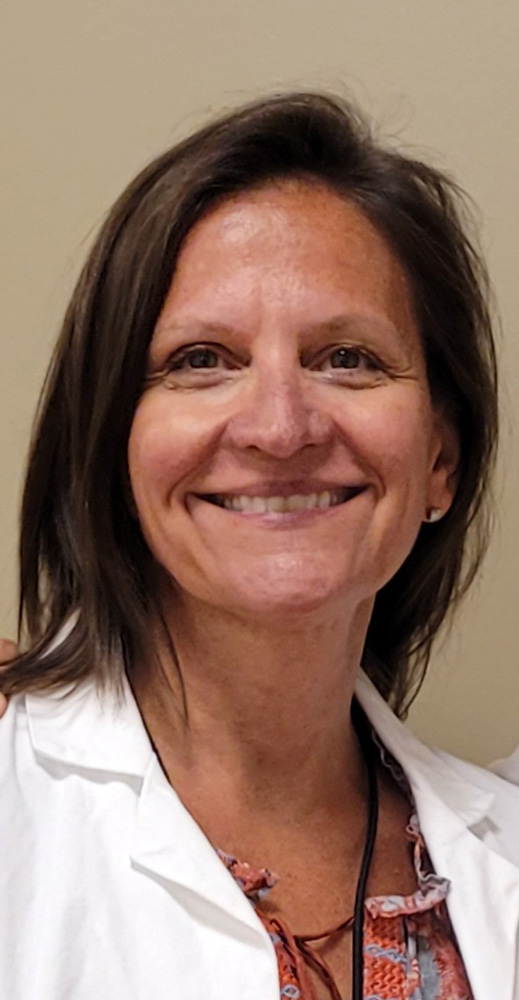 Dr. Sandra Valaitis is Professor of Ob/Gyn at the University of Chicago where she also serves as Vice Chair for Faculty Affairs. She is an expert in treating women with pelvic organ prolapse, urinary incontinence, and other disorders of the urogenital system. Her areas of interest include midurethral slings, complex reconstructive pelvic surgery, robotic surgery, repair of genitourinary fistulae, and the treatment of mesh complications. In addition to her clinical work, Dr. Valaitis has lectured nationally and internationally to faculty, fellows, residents, medical students, nursing staff, and community audiences. She leads a variety of faculty development and leadership programs locally and nationally and is the recipient of several awards for leadership and teaching excellence. Her current research interests are focused in robotic surgery, treatments for overactive bladder and finding ways to enhance physician wellness through EMR efficiency. Dr. Valaitis has been named a "Top Doctor" in women's health by Chicago magazine annually since 2011.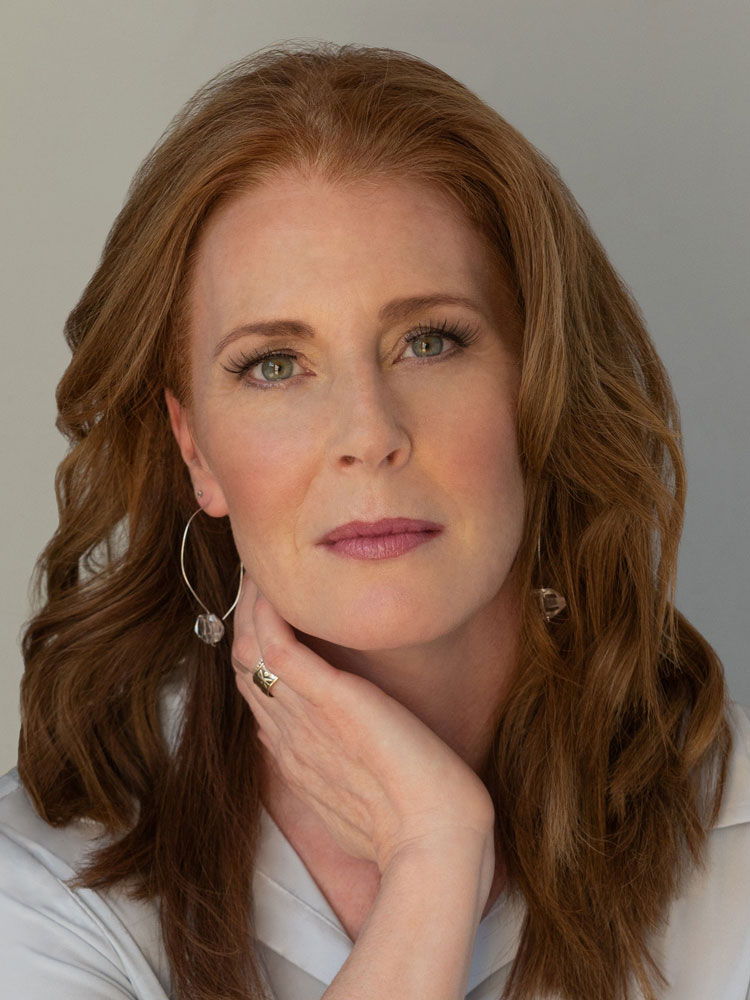 C. Emma Walshe, LPC has specialized in coaching, mental health counseling, and the integration of life balance with demanding professions and work cultures for more than 16 years. As a professional mental health counselor, Emma specializes in working with health care professionals and faculty in Academic Medical Centers. She is skilled at facilitating thoughtful analysis of cultures, teams, and interdisciplinary dynamics as well as personal insight and reflection. She is currently Clinical Director for E&E Consulting, a practice specializing in workshops, emotional support, and coaching services for those in health care.
Additional Speakers Include:
Michela Murgia
Louise A. Sclafani, OD, FAAO, FSLS
Daddi Fadel, DOptom, FSLS, FBCLA, FAAO
Karen DeLoss, OD, FAAO, FSLS
Patricia Flores Rodríguez, OD, MSc, PhD, IACLE, FSLS
Melissa Barnett, OD, FAAO, FSLS, FBCLA
Dr. Karen G. Carrasquillo, OD, PhD, FAAO, FSLS, FBCLA
Dr. Christine W. Sindt, OD, FAAO, FSLS